W Microsoft Exchange w grupach dystrybucyjnych mamy możliwość ustawienia parametru każdej z grup aby nie przyjmowała wiadomości od wszystkich tylko od określonych osób.
Ustawiamy to we właściwościach danej grupy w zakładce Mail Flow Settings, Message Delivery Restrictions.
W sekcji Accept messages from zaznaczamy Only senders in the following list i dodajemy użytkowników którzy będą mieli prawo wysyłać emaile do danej grupy.
Emaile od innych osób będą odrzucane.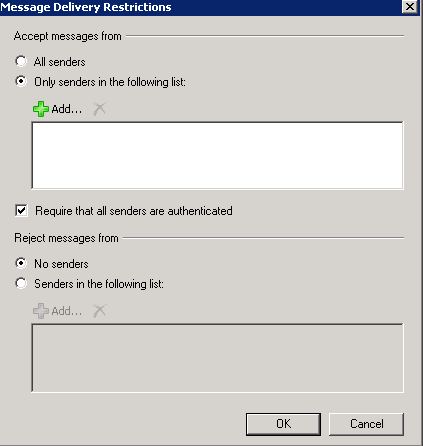 Problem pojawia się jeżeli takich grup mamy wiele i nie wiemy które z nich mają taką opcję ustawioną.