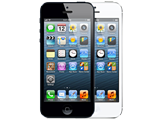 W dniu dzisiejszym Apple umieściło na swojej stronie aktualizację systemu iOS 6 do wersji 6.0.1.
Na stronie support.apple.com możemy znaleźć szczegółowe informacje jakie problemy zostaną rozwiązane poprzez zainstalowanie aktualizacji.
Z naszego punktu widzenia najistotniejszą sprawą jest:
Rozwiązanie problemu z obsługą spotkań przez urządzenia Apple łączące się do skrzynek umieszczonych na serwerze Exchange !!!
Dzięki temu użytkownicy którzy dowartościowują się poprzez korzystanie z urządzeń firmy Apple mogą już spokojnie aktualizować swój system.
Oprócz problemu z Exchange okazało się że w iOS 6 istniał też spory problem z obsługą WiFi. Okazało się że system iOS6 podłączony do WiFi z zabezpieczeniami WPA2 nie mógł utrzymać cały czas tego połączenia i wykorzystywał dane pakietowe zamiast WiFi.
Szczegółowe informacje na temat zmian jakie wnosi aktualizacja do iOS 6.0.1 można znaleźć tutaj:
This update contains improvements and bug fixes, including:
• Fixes a bug that prevents iPhone 5 from installing software updates wirelessly over the air
• Fixes a bug where horizontal lines may be displayed across the keyboard
• Fixes an issue that could cause camera flash to not go off
• Improves reliability of iPhone 5 and iPod touch (5th generation) when connected to encrypted WPA2 Wi-Fi networks
• Resolves an issue that prevents iPhone from using the cellular network in some instances
• Consolidated the Use Cellular Data switch for iTunes Match
• Fixes a Passcode Lock bug which sometimes allowed access to Passbook pass details from lock screen
• Fixes a bug affecting Exchange meetings
For information on the security content of this update, please visit this website:
http://support.apple.com/kb/HT1222
This update is available via iTunes and wirelessly.
Dodatkowo zamieszczamy też linki do pobrania aktualizacji: