Outlook 2010 introduced a new feature:  Team Callendar.  Team Calendar is created automatically  based  on fields 'Manager' , 'Direct Reports' from AD.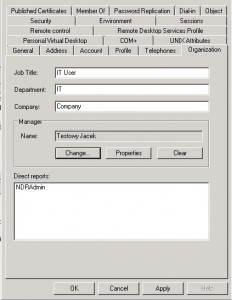 Automatic configuration of this feature is very convenient. The problem appears when you do not want to see these calendars in Outlook. So we'll have a little work.
Disable Team Calendar for single user
For single user simply disable this feature directly in Outlook. Expand 'Calendar Groups' and deselect 'Show Team Calendar', 'Show Manager's Team Calendar'.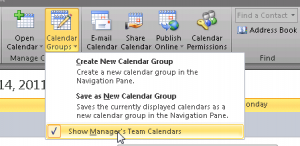 If we want to avoid user's ability to manage these functions and permamently disable feature we can use Registry Editor.
So fire up regedit and create folowing  DWORD key: