Last time we metion about Service Pack 1 for Microsoft Exchange 2013.
Below we present new features and improvements included in Service Pack 1:
Exchange Admin Center Command Logging
Finally Exchange 2013 will "tell" you how to use Powershell.
Like in Exchange 2010 EMC now in Exchange 2013 SP1 EAC you can see Powershell command for operation which was made in EAC.
The feature can be found in the top-right corner of the EAC, when clicking the question mark button, select Show Command Logging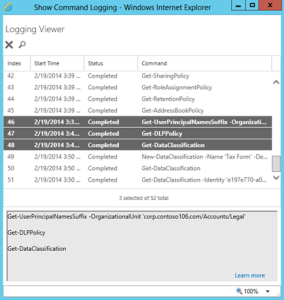 You can see up to 500 command executed in the EAC user interface.
Support for Windows Server 2012 R2
Exchange 2013 SP1 adds Windows Server 2012 R2 as a supported operating system and Active Directory environment for both domain and forest functional levels.
Better text editor in OWA
In OWA Exchange Team added rich text editing features. Now you can easly add or modify tables, more paste options, previews to linked content.
Continue reading →