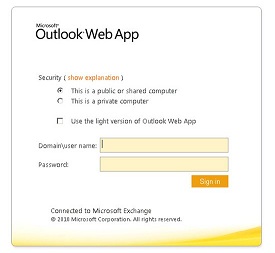 Exchange 2010 SP2 CAS Proxying
If any of you considering installing Exchnage 2010 SP2 with RU1 or RU2 or Ru3, the following information is addressed to you.
If your Exchange Organization have many Exchange Servers with CAS roles with different Exchange version, then after upgrade any of CAS server to Exchange 2010 SP2 with RU1 or RU2 or RU3 you can have problems with CAS to CAS proxying.
In scenario where an Exchange 2010 SP2 RU1 Client Access server is proxying to an earlier version of Exchange 2010 or Exchange 2007 Client Access server, then you are affected with a problem to use OWA.
In Event Log you can find errors like:
Event ID: 4999
Log Name: Application
Source: MSExchange Common
Task Category: General
Level: Error
Description: Watson report about to be sent for process id: 744, with parameters: E12, c-RTL-AMD64, 14.02.0283.003, OWA, M.E.Clients.Owa, M.E.C.O.C.ProxyUtilities.UpdateProxyUserContextIdFromResponse, M.E.C.O.Core.OwaAsyncOperationException, 413, 14.02.0283.003.