Finally Mircosoft saw that something wrong is with last release update for Exchange 2010 SP2 – Rollup 5. After released Rollup 5 lot of people inform about problems with DAG and DC after installation of Rollup 5.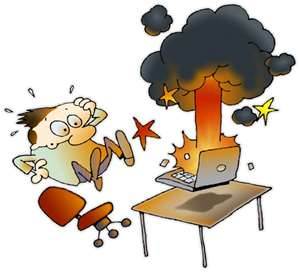 You can find lot of informations on forums and blogs about issues caused by Rollup 5 fo Exchange 2010 SP2, but Microsoft didn't confirmed them.
We have wrote about errors in Exchange 2010 SP2 environments after installation Rollup 5.
Unfortunately, it seems that Microsoft has not tested the "exact" Rollup 5 for Exchange 2010 SP2 and now after many information on forums and blogs about the problems that occur when you install this update, decided to remove a download page where you can download Rollup 5.
However, the description of the changes makes installing Rollup 5, nothing has changed, there has been no information about it, no information don't install it now wait few days for new version or information that Rollup causes some problems.