This post is also available in: Polish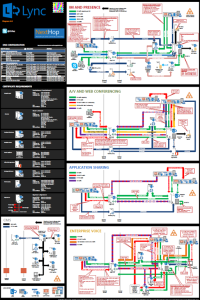 Learn how Lync Server can help your organization provide instant messaging, web conferencing, application sharing, and voice communication.
Now you can download Microsoft Lync Server 2013 Protocol Workloads Poster to udnerstand the capabilities and requirements of Lync 2013.
This poster is divded into four parts:
IM and Presence
A/V and WEB conferencing
Application Sharing
Enterprise Voice
Poster is available as PDF or VSD file.
You can download it here:
http://www.microsoft.com/en-us/download/details.aspx?id=39968