This post is also available in: Polish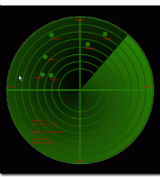 With previous versions of Microsoft Exchange (2007 and 2003) when we created mailbox we had to specify mailbox database for this mailbox.
In Microsoft Exchange 2010 during mailbox creating we can let exchange to choose the database for new mailbox, or we have to select option that we want to select mailbox database.
This feature is called Automatic Mailbox Distribution – this feature allow Exchange to choose mailbox database for newly created mailbox if we don't specify mailbox database.
By default in Microsoft Exchange 2010 all mailbox databases are enabled for provisioning, but we can disable them by setting mailbox database parameters IsExcludedFromProvisioning or IsSuspendedFromProvisioning.
IsExcludedFromProvisioning – we should use this setting to permanently exlude mailbox database from automatic mailbox distribution
IsSuspendedFromProvisioning - we should use this setting to temporarily exclude mailbox database from automatic mailbox distribution.
To check provisioning settings for mailbox databases we can use:
Get-MailboxDatabase | select name, *provisioning
When we want to disable automatic mailbox distribution we need to set $True to IsExcludedFromProvisioning or IsSuspendedFromProvisioning
Using those two parameters of mailbox database, we can easly control automatic mailbox distribution in Microsoft Exchange 2010, and we can prevent too large increment of mailbox database.
Below we present script which you can use to disable mailbox database provisioning.
When mailbox database size is grater than specified size then IsSuspendedFromProvisioning will be set to $True for this database, and at the end we receive an email with information which databases are excluded from provisioning.
$DB_Size = "300GB"
$MBXDatabases = Get-MailboxDatabase -Status | Where {$_.DatabaseSize -gt $DB_Size} 
forearch ($database in $MBXDatabases){
 Set-MailboxDatabase $database -IsSuspendedFromProvisioning $True
}
if ($MBXDatabases){
 Send-MailMessage -To admin@domain.com -Body $MBXDatabases -From report@domain.com -Subject "Suspended Databases" -SmtpServer smtp.domain.com
}