This post is also available in: Polish
Symantec released new version of Enterprise Vault, number of this version 10.0.3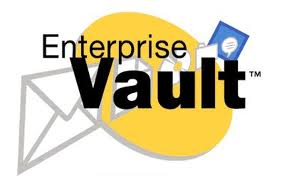 New version can be downloaded from https://fileconnect.symantec.com/ where you need to type serial number.
How to obtain the installation download and license keys for Enterprise Vault
PDF file with compatibility list you can download from here:
compatibility_charts.pdf
Whats new in Symantec Enterprise Vault 10.0.3 ?
New version supports Exchange 2013, SharePoint 2013 and Outlook 2013.
Below you can find few informations whats new in this version:
Support for Microsoft Exchange Server 2013
Support for Microsoft SharePoint Server 2013
Support for Microsoft Outlook 2013 (on the desktop)
Support for Windows 8 (desktop edition)
Support for Windows 2012 as a File System Archiving target
Gateway support for 64-bit Domino.
Mac client OS 10.8 (Mountain Lion) support
more informations about features released with new version of Symantec Enterprise Vault 10.0.3:
Enterprise Vault 10 Feature Briefings
Below we add some links to useful resources:
Benefits of upgrading to EV 10.x – http://www.symantec.com/docs/DOC5617
Compatibility Guide – http://www.symantec.com/docs/TECH38537
Useful Exchange 2013 archiving links – http://www.symantec.com/docs/HOWTO82293
OWA 2013 integration configuration videos – http://www.symantec.com/docs/HOWTO83364
Setting up the Enterprise Vault Office Mail App
Configuring TMG Server 2010 for access to Enterprise Vault
Unable to restore items to Exchange 2013 mailboxes if they were archived from older versions of Exchange
Enterprise Vault OWA 2013 Archiving