In Microsoft Exchange we can set distribution group as restricted.
Then this distribution group will only accept messages from specified users.
We can set this settings in distribution group properties in tab Mail Flow Settings, Message Delivery Restrictions.
In section Accept messages from select Only senders in the following list and add all users who can send messages to this group.
Messages from other users will be rejected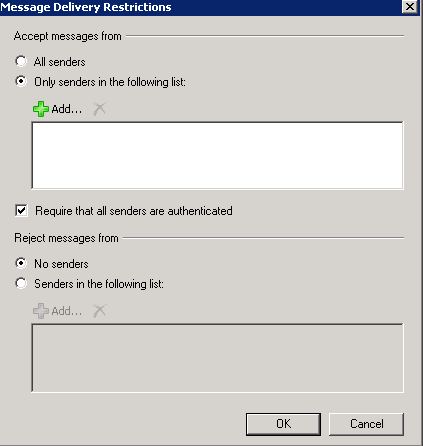 If we have many of distribution groups with restrictions and we need to assign send rights to this groups then we have a problem.