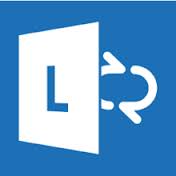 From the beginning, when we installed the Microsoft Lync 2013 client, we had a problem with the fact that Lync 2013 does not update the status on the basis of meetings listed in the Outlook calendar.
The result of this was that we had to adjust the status of Lync 2013 client manually for Busy eg.: when a calendar appointment was entered, and then adjust it to Available, after appointment.
We tried different ways to resolve this problem, and make Lync 2013 to automatically update status: reinstall the Lync 2013 client, removing all data from the directory:
C:\Users\rszatkowski\AppData\Local\Microsoft\Office\15.0\Lync
remove and recreate Lync user account, change Windows OS version to 7 or 8 with the same result.
Unfortunately, nothing helped, so this weekend we decided to finally take the subject seriously.
Continue reading →