Microsoft released Data Center switchover-switchback tool for Exchange 2010.
This tool is made in … PowerPoint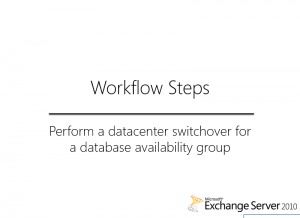 You can run it in your PowerPoint software and it's designed to help administrators troubleshoot the process to switch Exchange 2010 DataCenter.
When you run it you will find a series of questions that will help you to determine what commands to run and where to run and how to verify them to switchover or switchback your Exchange 2010 DataCenter.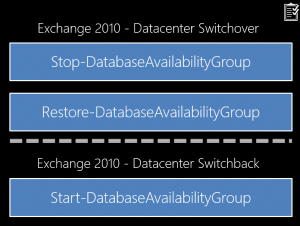 This tool will ask you right questions to get information about yours environment and then you will get right feedback with commands to switchover and switchback Exchange 2010 DataCenter.