This post is also available in: Polish
Exchange Team Blog released new version of great tool Exchange Server Deployment Assistant. 
This version was released on 10/02/2013
The Exchange Server Deployment Assistant now combines all the on-premises and hybrid deployment scenarios from both the Exchange 2013 Deployment Assistant and the Exchange 2010 Deployment Assistant into a single tool. We've eliminated the need for the installation of Silverlight and provide guidance for all Exchange Server deployments in a true one-stop shop experience. We've also kept the same, convenient question-and-answer format to create a customized, step-by-step checklist with instructions to deploy Exchange 2013 or Exchange 2010.
Using this tool first you need to select the one of the three basic deployment tracks:
On-premises
Hybrid
Cloud Only

After that you need to decide which Exchange Server version you want to deploy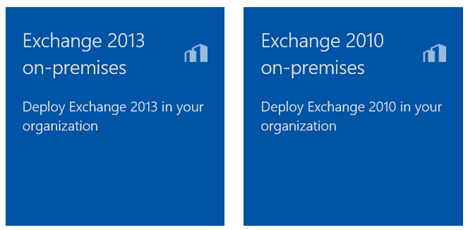 Now you'll answer a few questions about your deployment needs and you're off to the races with your customized deployment checklist.
And, here's some more good news! If you've bookmarked links to the Exchange 2013 and Exchange 2010 Deployment Assistants, there's no action required to go to the new tool when using your bookmarks. You'll be automatically redirected to the new tool when using the URL for the previous version of the Deployment Assistant.
More information: Exchange Team Blog