This post is also available in: Polish
On Microsoft Download Center WebSite you can find document describing how to create Lync-Skype connectivity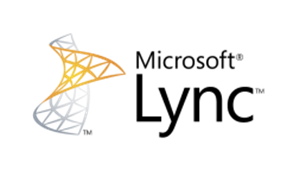 To download this document go to:
Provisioning Guide for Lync-Skype Connectivity
In this Lync-Skype connectivity guide you will find information about:
Provisioning Guide for Lync-Skype Connectivity
Enabling Lync – Skype Connectivity for Office 365 and Lync Online
Overview of Lync-Skype Connectivity Process for Lync Server
Accessing the Microsoft Lync Server Public IM Connectivity Provisioning Site
Enabling Federation and Public IM Connectivity (PIC)
Using Lync-Skype Connectivity as an End User
Lync Online and Lync Server both support connectivity with Skype. This connectivity allows Lync and Skype users to communicate with each other, add each other as contacts, and see each others' presence. This guide for Lync Online administrators and Lync Server Administrators describes how to enable connectivity between Lync and Skype users.
Lync users can connect to Skype from Lync 2010 or Lync 2013, including any of the 2013 mobile clients.
Skype users will need the latest Skype client, and users must sign in to Skype with a Microsoft account (Windows Live ID) to communicate with Lync contacts
If you already have connectivity from Lync to Microsfot Messenger you can easly change it to Lync-Skype connectivity using following commands:
Remove-CsPublicProvider -Identity Messenger 

New-CsPublicProvider -Identity Skype -ProxyFqdn federation.messenger.msn.com -IconUrl "https://images.edge.messenger.live.com/Messenger_16x16.png" -VerificationLevel 2 -Enabled 1
Now in Microsoft Lync Client you will be able to add contacts from Skype like below: