This post is also available in: Polish
Very popular web-based tool Microsoft Remote Connectivity Analyzer now has new great feature: Message Analyzer
Now with Message Analyzer in Microsoft Remote Connectivity Analyzer you can easly check  SMTP message headers which contains many informations which allows you to determine the origins of a message and how it made its way through one or more SMTP servers to its destination.
To use Message Analyzer, all you need to do is copy message headers from a message and paste them in the Message Analyzer tab on the RCA web site.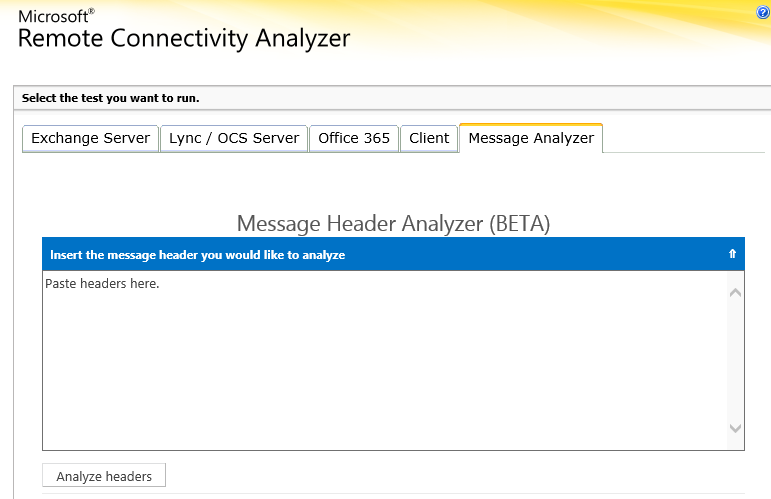 What can you do with Message Analyzer:
View the most important properties and total delivery time at a quick glance

Analyze the received headers and displays the longest delays quickly for easy discovery of sources of message transfer delays
Sort all headers by header name or value
Quickly collapse the sections that you don't need
All processing is done in your browser, and no private information is shared with Microsoft
Useful for any header, whether generated by Exchange, Office 365, or any other RFC standard SMTP server or agent.
More informations you can find on Exchange Blog Team:
Introducing Message Analyzer, an SMTP header analysis tool in Microsoft Remote Connectivity Analyzer