This post is also available in: Polish
Few days ago Exchange Team released new version of PST Capture Tool.
PST Capture 2.0 can be downloaded from here: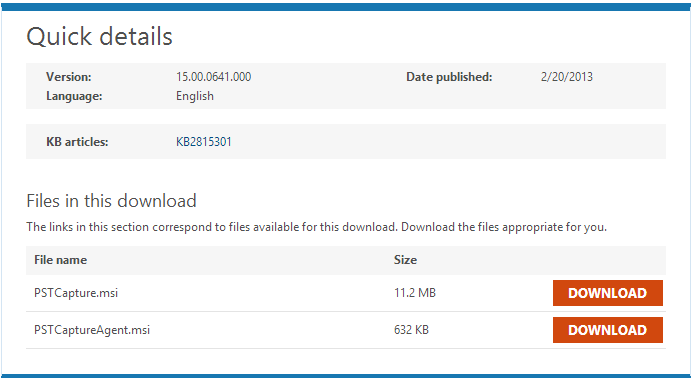 With PST Capture 2.0 you can easly find all .pst files on client computers across your network.
You will get all .pst files, and next you can place them into Exchange server.
But to do this you need to first install PST Capture Agents on target machines.
Next agent will find all .pst file on workstation and from PST Capture Console you can transfer .pst file to central store located on your file server.
Next you can easly import .pst file to mailbox where you can choose primary mailbox or archive mailbox associated with user mailbox.
PST Capture 2.0 includes the following improvements:
Support for Microsoft Exchange Server 2013
Updated profile generation code to use Outlook Anywhere (RPC over HTTP).
Fixed Exchange Online import failure issue when PST Capture is not installed on an Exchange server.
Removed User Interface limit of 1,000 users when performing an import to Exchange Online.
General performance improvements
Documentation describing PST Capture Tool you can find here:
Microsoft Exchange PST Capture