This post is also available in: Polish
On TechNet websites you can find two new online videos about Microsoft Exchange Server 2013.
Both videos are about an hour long.
Watching these videos you can get familar with Exchange Server 2013.
Fist video: What´s new in Exchange 2013? explains what's new in Microsoft Exchange 2013 like new architecture, HA, and features.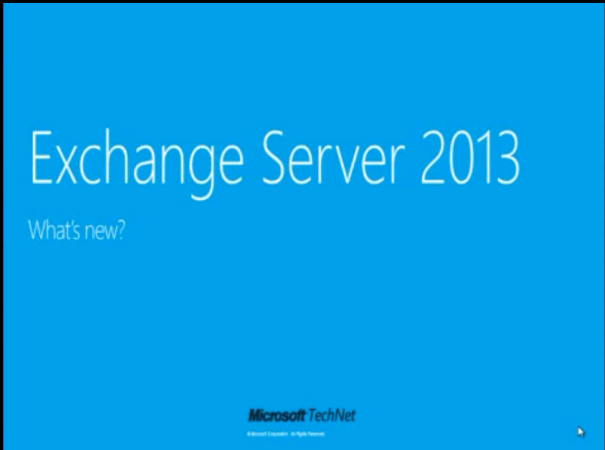 Second video: Exchange 2013 ABC´s: Architecture, Best Practices and Client Access explains Exchange 2013 architecture, how to deploy Exchange 2013, best practices.