This post is also available in: Polish
On TechNet Websites you can find two videos about Microsoft Lync Server 2013.
Each of them takes about 1h.
You can find out about new features in Lync Server 2013, new video meetings resolution,
Lync Server 2013: Architecture & Administration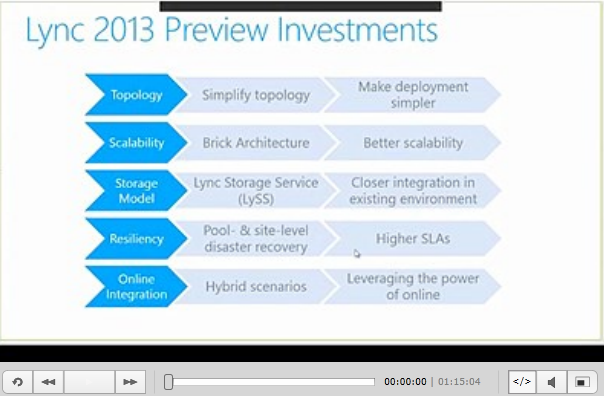 Lync Server 2013 introduces many new features, along with significant enhancements to existing functionality. This session provides a high-level introduction to these new features and enhancements as well as covering a more in depth look at topology, high availability, scale and disaster recovery. This includes architectural underpinnings for these changes and details around the Lync 2013 enterprise grade resiliency and how the administrator experience toolset is expanded for new scenarios.
What's new in Lync Server 2013: Video & Meetings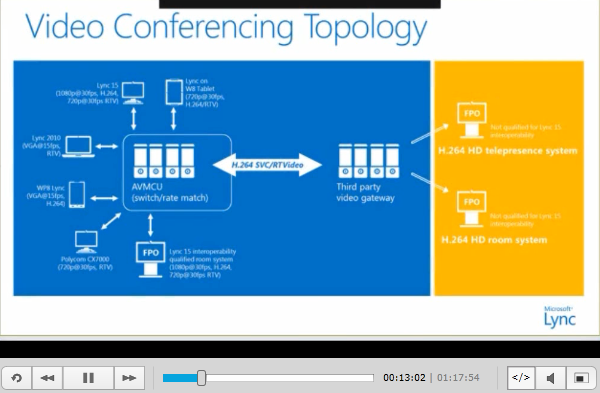 Lync Server 2013 introduces the following new video features: HD video with resolutions up to HD 1080P in two-party calls and multiparty conferences, Gallery View In video conferences that have more than two people and 264 video codec which is now the default for encoding video on Lync 2013 clients. H.264 video supports a greater range of resolutions and frame rates, and improves video scalability. The Lync Web App adds computer audio and video to provides a complete in-meeting experience…