This post is also available in: Polish
[mantra-pullquote align="left|center|right" textalign="left|center|right" width="33%"]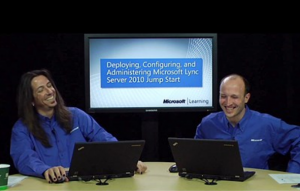 [/mantra-pullquote]
If you are looking for some tutorials about Microsoft Lync Server 2010, you can check those Jump Start video series.
You can find them on TechNet website.
It's about 18 videos discussing Microsoft Lync 2010 deploying, configuring, monitoring and managing.
All tutorials are presented in 13 sections and presented by: Aaron Steele and  Brian Ricks
Every video takes about 1h.
Below you can find list of all sections of Microsoft Lync Server 2010 Jump Start: