This post is also available in: Polish
Microsoft published new Visio Stencil with icons for Exchange Server 2013, Lync Server 2013, Sharepoint 2013, Office 2013.
This file (FLEX_Stencil_112012.vss) contains more than 300 icons.

You can easly use them to create visual diagrams describing your Exchange Server architecture or environment. This file contains lot of icons representing servers, applications, services.
These icons are primarily centered around Lync, SharePoint, and Exchange technologies and features.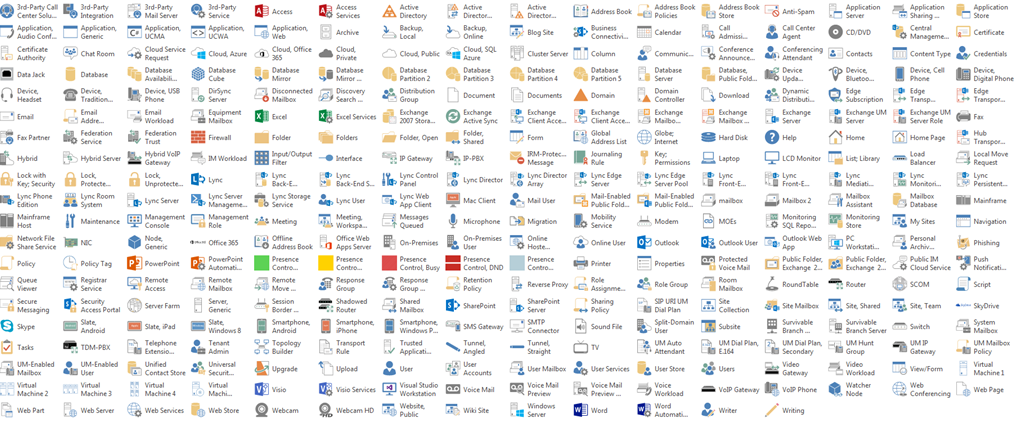 New Visio stencil we can download from Microsoft Website.
After you download Flex_Stencil_112012.vss file, copy this file to My Shapes in Documents folder. Next open Microsoft Visio and from Shape windows select More Shapes, next My Shapes and select FLEX_Stencil_112012.
New Visio Shape you can download here: FLEX_Stencil_112012.vss
Microsoft Website: New Office Visio Stencil